Keep walking forward, I am walking with you ~ Counselor
A counselor in an educational institution is known as a helping hand to achieve excellence, working together with a team of professionals in perfect harmony. New Horizon Pre – University College, Kasturinagar has one such well functioning unit of counselors, who devote quality time with students to listen, understand and empathize with them.
The target population our counselors deal with on a daily basis is Adolescents. Adolescents are very sensitive to detail and situations. They need a firm hand to hold on to go through their emotional ups' and downs'. Coming from different backgrounds, going through adolescence, and during difficult situations, pressures them into concluding that no one understands them. Here, our counselors work together towards providing a comfortable and a positive environment for students to speak about matters that disturb them. They believe every adolescent is different from the other and they deserve to be understood. Further, the core aim of counseling is to provide insight, so that they can become confident to accommodate, assimilate or alter, negative elements in their life and strive towards excellence.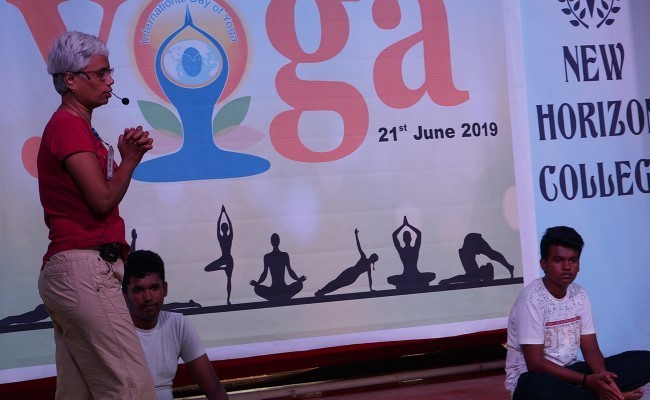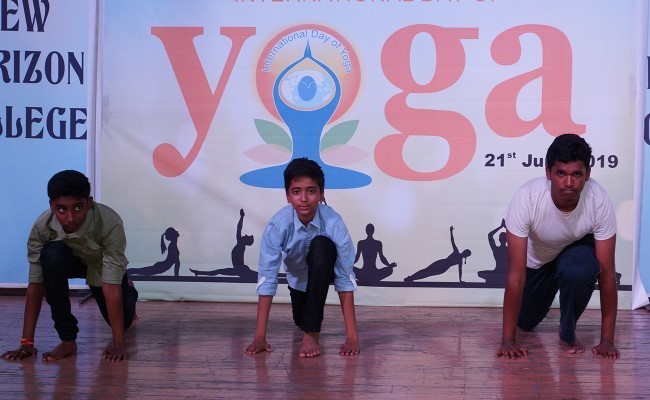 Counseling is a two way communication process. One of the challenges our counselors face is the stigma that students have towards approaching counselors with their issues, in several cases they are just encouraged to talk. Our counselors strongly believe, while maintaining anonymity, a counselee who voluntarily approaches the counselor will make better progress. Further, our counselors go the extra mile by organizing several group counseling sessions to help students break pre-conceived notions about speaking their mind to the counselors. Furthermore, our counselors arrange life-skill training and workshops for students on different topics such as academic achievement, anxiety, stress, substance abuse, anger management, communication skills etc. These sessions help students understand that it is alright to talk about their issues and seek help from counselors.
Our counselors follow absolute ethical processes in counseling sessions. They are skilled to use authorized psychometric tests for assessment and analysis of different dimensions of their overall development and persona. Parents of students are encouraged to meet the counselors for any child related issues and to discuss about effective parenting styles.
Counselors work closely with the teaching professionals. Teachers have an enormous responsibility to be sensitive and observe students and their behavioral changes over the academic years. In the event of emerging concerns of teachers towards students, they are directed to the counselors.
~The good life is a process, not a state of being. It is a direction not a destination.~
Blocks in the human mind and not paving way for further thinking … are an alarming situation.
The human mind is the most crucial aspect of an Individual and many aspects go into the making of a good and healthy human mind. Chaos in aspects like understanding, thinking, initiating, executing would lead to an unhealthy atmosphere.
Hence, clarity of mind works magic with individuals and there is a requirement of another human mind to intervene and put them on the right mode of understanding and thinking. Therefore, our counselors play a major role in enhancing the learning ability.