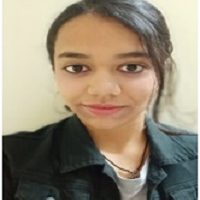 Ananya Vinod
II PUC PCMB
When I came to New Horizon, the vibes of this college made me realize that I have entered a warm, diverse and a lively community, that will help me harness the power of knowledge.
I was able to share a great bond with my teachers, who have not only imparted their knowledge but also provided me with opportunities to take part in various events and competitions. There was no absence of 'masti 'thanks to my friends. So it was not just academics, but overall growth.
This was my journey at new horizon in a nutshell and I'm sure that everyone here has some amazing stories to tell, so Be Yourself and Live It Up!!