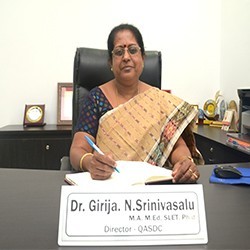 Quality Assessment and Skill Development Center is established to increase the effectiveness of each member in particular and the institution as a whole. With this assurance the center has focused on developing various kinds of assessment tools for all the staff of New Horizon Educational Institutions, to know their potentials. Based on the requirement and the request of each institution, QASDC is offering varieties of training programs for upskilling all the faculties including the supporting staff. The center ensures that all the members of the institution are getting help and support for strengthening their capabilities to empower the student fraternity.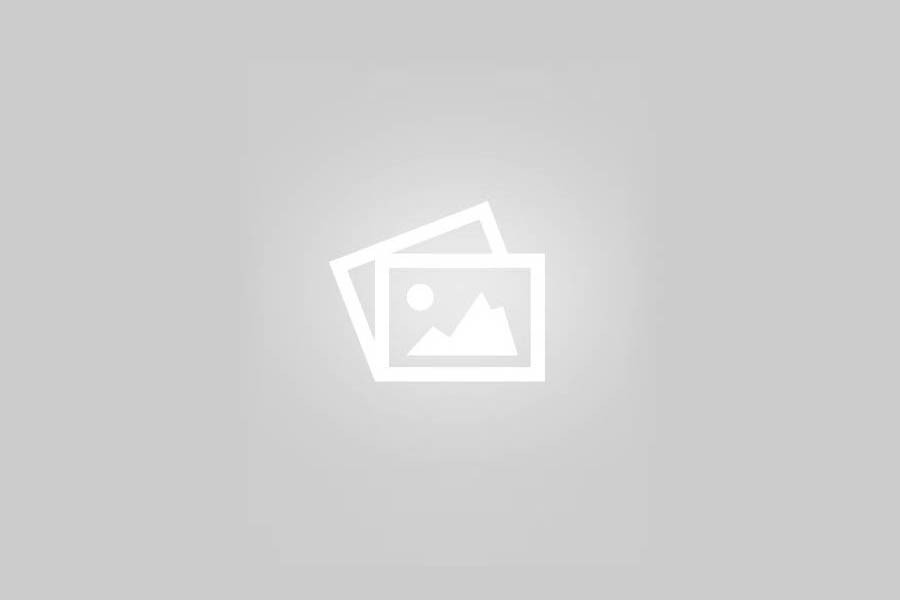 Vision
Excellence and engendering development within an Educational system for individual and institutional qualitative progress.
Mission
Study of academic capacities for preparing each one for qualitative sustenance and progressing towards adaptability of the ever-changing Educational system.
Aims
To stimulate result-oriented development.
To provide clarity for standards of performa.
To provide opportunities for planned self – assessment.
To provide continual assistance for professional progress.
To create a climate for professional improvement in the individual and for the success of the institution.
To create competitive global social environment for the progress of all.
Objectives
To assess the quality of all the members in the Institutions.
To provide competence in skills and techniques for qualitative transactions
To build the required competent capabilities in each member
To nurture the potentials in each member to invent and innovate.
To identify the specific areas of interest for capacity building.
To Organize Refresher and Orientation program for professional development.
Values
Integrity : the quality of being honest and having strong moral principles while assessing and working towards excellence.
Confidentiality: protecting the information of the professionals and eventually helping them to progress.
Excellence:by identifying the potentials we try to facilitate each individual towards perfection and thereby surpassing ordinary standards.
The success of any institution lies in its commitment to provide opportunities for self-assessment and its analysis of strengths and weaknesses.
A critical assessment and analysis of the mechanisms and processes related to the functioning of the institution, has to strengthen the capabilities of its members.
This should highlight quality of all and take each one gradually towards self-improvement.
NHQASDC has been established with the main aim and goal of increasing the effectiveness of each member in particular and the institution as a whole. The center has focused on developing assessment tools for all the teaching and non-teaching members of New Horizon Educational Institutions, to know and understand their potential and to organize various kinds of relevant skill development programs.
The center ensures that all the members of New Horizon College of Engineering are provided help and support for strengthening their capabilities to empower the student fraternity at all levels in each department and in various fields.
In specific to New Horizon College of Engineering, the center has devised a variety of assessment tools and training programs in the form of faculty and management development programs, which focus on the overall development of the faculty members of various departments. We invite eminent and seasoned professionals to conduct these programs based on the requirement of each department.
New Horizon PU College is nothing sort of its name.It strives to achieve new horizons every day and we students could not be more proud to be a part of it.NHPU works like a well oiled machine and without one others would not be able to reach for the stars.I immensely enjoyed my experience here. From being serious in academics to having fun at cultural events.Even if covid put a damper on our time here ,the teachers made sure we got as much of the college experience as we could.I am sure I can speak for my friends too when I say that we wonot be forgetting the teachers or the classroom for a long time and will look back on it and feel nothing short of pride,joy and gratitude.
Shreya Murugan
II PUC SEBA

New Horizon PU college is one of the best known and reputed PU colleges in Bengaluru. The college is affiliated to Karnataka PU board and provides quality education to those who knock at its doors. Be it the ever-approachable faculty members, state-of-the-art labs, or the conducive environment for learning, academics never takes a backseat at NHPUC. All the classrooms are digitally equipped to cater to the changing times. The college also has several forums and clubs to stimulate the hidden talents of students. Moreover, there's a canteen facility for those who'd like to avail. All in all, NHPUC is an amazing place to be at and I am proud to be a Horizonite.
Anirudh Sree Nair
II PUC CEBA

I'm glad to say that NHPUC renders an overall growth of students. They ensure not just academics but overall personality development also which is a trait that not many insist on the current period. I have been extremely pleased with the teachers, curriculum and the holistic development that the college emphasis on. Teaching is extremely professional that cater to individual needs . They provide us sufficient competitive exposure as well as efficient academic guidance The college has excellent infrastructure and the clubs are created with a lot of thought. From helping us focus on our academics to encouraging us to take part in sports and cultural, New Horizon always managed to strike the right balance to ensure that we excel in everything we do. There are multiple events which is conducted on frequent intervals to improve our skills to a greater level providing a platform to showcase the students' talent and enhance their confidence level. Overall the college provides necessary training to students which helps in their future endeavours.
Priyadarshini T
II PUC PCMC

When I came to New Horizon, the vibes of this college made me realize that I have entered a warm, diverse and a lively community, that will help me harness the power of knowledge. I was able to share a great bond with my teachers, who have not only imparted their knowledge but also provided me with opportunities to take part in various events and competitions. There was no absence of 'masti 'thanks to my friends. So it was not just academics, but overall growth. This was my journey at new horizon in a nutshell and I'm sure that everyone here has some amazing stories to tell, so Be Yourself and Live It Up!!
Ananya Vinod
II PUC PCMB