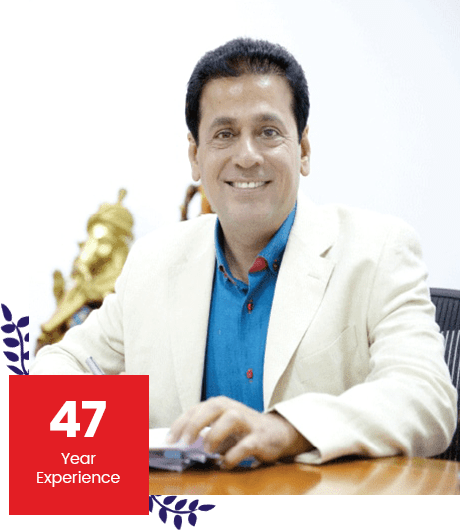 We stand what we committed and continue to strive in pursuit of excellence
Today, India has earned a distinctive place in the global scenario for providing professional education and is making steady contributions to the knowledge bank of the world. The world of today is evolving at an astonishing pace with new developments in technology and management.
With these rapid changes, it becomes imperative to blend a strong value system with the knowledge centric approach. And there is a need for leaders who are mentally, emotionally, socially and intellectually capable, who can channel the future towards glorious accomplishments. This reinforces the strong role of institutions in enriching the student community and thereby creating both a better society and a better tomorrow for all the stake holders.


Dr. Mohan Manghnani, Chairman
Join our

Alumni Network

As part of University family, alumni can access a range of opportunities and benefits including lifelong learning, professional support being a part of a community to share and celebrate their achievements.

Our alumni have a history of shared experiences and memories, understood by those who studied before them, those who studied with them and those who will soon join the alumni community.

Join The Network
New Horizon Group
of Institutions
Choose an institution to apply
for admission
New Horizon Educational Institutions (NHEI) is a group of premier institutions established in the year 1970. NHEI has an impressive history of providing innovative education, with a vision and mission to impart holistic education to all its students. Strategically situated in the prestigious IT capital of India, Bengaluru, NHEI has grown by leaps and bounds over the past few decades.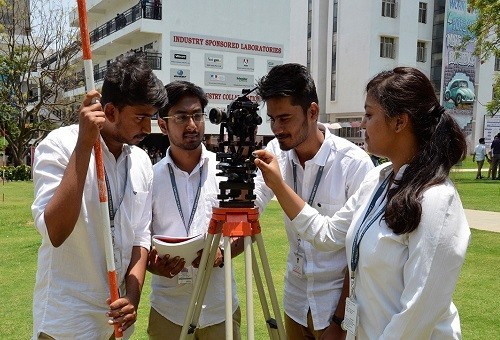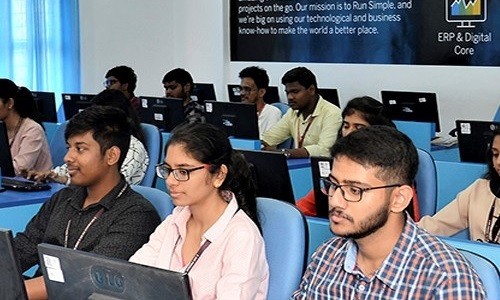 NHCE has been awarded for Excellence in Promoting Industry – Academia Interface by Assocham.
It is with immense pride that we announce that New Horizon College of Engineering has been awarded for Excellence in Promoting Industry – Academia Interface by Assocham.
The Former President of India, Dr. Pranab Mukherjee presented the award on 21st February during the 12th Assocham Higher Education Summit 2019 at New Delhi.
[thim-twitter layout="slider" username="thimpress" number="5″]
Give now to change
tomorrow
Donate to education and research to
conquer impossible challenges

Shreya Murugan
II PUC SEBA
New Horizon PU College is nothing sort of its name.It strives to achieve new horizons every day and we students could not be more proud to be a part of it.NHPU works like a well oiled machine and without one others would not be able to reach for the stars.I immensely enjoyed my experience here.
From being serious in academics to having fun at cultural events.Even if covid put a damper on our time here ,the teachers made sure we got as much of the college experience as we could.I am sure I can speak for my friends too when I say that we wonot be forgetting the teachers or the classroom for a long time and will look back on it and feel nothing short of pride,joy and gratitude.

Anirudh Sree Nair
II PUC CEBA
New Horizon PU college is one of the best known and reputed PU colleges in Bengaluru. The college is affiliated to Karnataka PU board and provides quality education to those who knock at its doors. Be it the ever-approachable faculty members, state-of-the-art labs, or the conducive environment for learning, academics never takes a backseat at NHPUC. All the classrooms are digitally equipped to cater to the changing times. The college also has several forums and clubs to stimulate the hidden talents of students. Moreover, there's a canteen facility for those who'd like to avail. All in all, NHPUC is an amazing place to be at and I am proud to be a Horizonite.

Priyadarshini T
II PUC PCMC
I'm glad to say that NHPUC renders an overall growth of students. They ensure not just academics but overall personality development also which is a trait that not many insist on the current period.
I have been extremely pleased with the teachers, curriculum and the holistic development that the college emphasis on. Teaching is extremely professional that cater to individual needs . They provide us sufficient competitive exposure as well as efficient academic guidance
The college has excellent infrastructure and the clubs are created with a lot of thought. From helping us focus on our academics to encouraging us to take part in sports and cultural, New Horizon always managed to strike the right balance to ensure that we excel in everything we do. There are multiple events which is conducted on frequent intervals to improve our skills to a greater level providing a platform to showcase the students' talent and enhance their confidence level. Overall the college provides necessary training to students which helps in their future endeavours.

Ananya Vinod
II PUC PCMB
When I came to New Horizon, the vibes of this college made me realize that I have entered a warm, diverse and a lively community, that will help me harness the power of knowledge.
I was able to share a great bond with my teachers, who have not only imparted their knowledge but also provided me with opportunities to take part in various events and competitions. There was no absence of 'masti 'thanks to my friends. So it was not just academics, but overall growth.
This was my journey at new horizon in a nutshell and I'm sure that everyone here has some amazing stories to tell, so Be Yourself and Live It Up!!
Latest News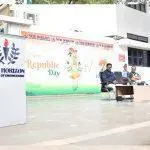 February 1, 2023
Republic Day marks the celebration of the empowerment of Indian citizens to...
Read More
November 8, 2023
PTM for First and Second PUC is scheduled on 11th November 2023...
Read More